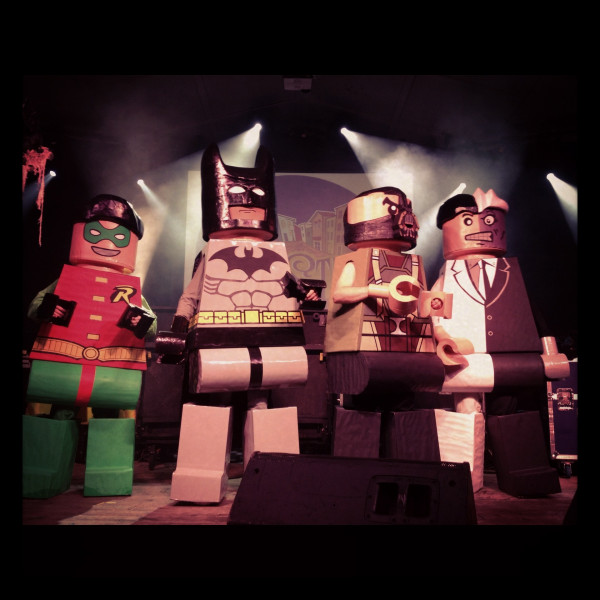 Last year we found your costumes online, and decided
to create our own modelled after yours. We purchased the plans from
you guys, and built the chef, cop and money man modelled after your
costumes, as well as myself making the bank robber, after a minifig i
found online. We entered the costume contest at the George Street
Mardi Gras in St. John's, Newfoundland, Canada last year, and we came
2nd place, winning $2500. (Can check out more pics from 2011 and 2012
on the George Street Associations facebook page)
This year, we decided to redo our costumes from last year, settling on
doing Lego Batman characters. We chose to do the Batman, Robin
(myself), and Two Face video game versions, as well as the new Bane
minifig version that is based on The Dark Knight Rises. Again, we
entered the George Steet Mardi Gras compitition, and again won 2nd
place, $2500.
Anyways, we just wanted to share our costumes with you guys, and say
thank you for inspiring us to create our costumes. We had a blast
making them, and even more wearing them. They were such a hit, I
wouldn't be able to say how many pictures we got over the two years.
We were such a hit, many people told us after they were dissapointed
that we didnt win. Thanks again

Chad Phillips
St. John's, NL
Tags: Batman Costume, LEGO Batman, LEGO COSTUME, lego man costume